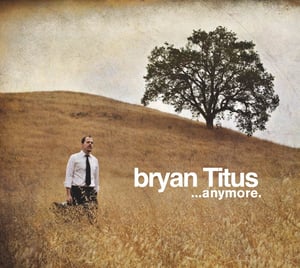 $

10.00
The full length studio album "... anymore" by bryan Titus.
For streaming tracks from the album please check out bryantitus.bandcamp.com
11 Original Tracks of rootsy, gutsy American music. Rock 'n Roll & Gospel & Country & Blues & Bluegrass & ... all stewing in the same pot. Strong characters - in the music, it's execution and the stories the songs tell. A hard working band that puts it down in the studio and backs it up on the stage.
Featured musicians include funk-soul-boogie Goddess Charlie Superfly, Skip Edwards (Dwight Yoakam), Jon Weed (SchwarZenator) and many others!
... there's a secret surprise track too!